Welcome Info
Warrock was a first-shooter game that engages in all out combat. the game can be worldwide through its national variety. It can be downloadable free but when you play and explore the game it requires online register.
Warrock was Originated by Dream Execution. now it is in Episode 4, Season 2-the 10th incarnation.
For Fan-Fiction artists: Go share all your Ideas on WarRock Fanon Wikia. the fan fiction place of the WarRock Wikia
What's new
New weapons, items, packs, characters at the game
Reviving Wiki commencing in May 2009
New Events
New Interface
Contribute to this wiki
To write a new article, just enter the article title in the box below.
Not sure where to start?
Featured article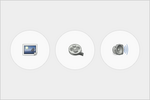 Fill me in with the first paragraph of an article that you wish to feature. Don't forget to include a link to the article so your visitors can read the whole thing.
Featured Video
Use this section to show a featured image or videothumb|300px|left